Zip Skyride video recording service upgraded!
AI captures you and tracks you automatically! SAVREQ," which uses a 4K camera and AI auto-tracking function, is a significant improvement in image quality and accuracy over previous filming services!
Take home a souvenir of your Zip Skyride experience as you glide down the Nikage Slopes!
*SAVREQ video shooting service is a paid service. (A fee will be charged when you download the filmed video. You can view sample videos.)
<How to use this service>
Using the video recording service is very easy! All you have to do is to use Zip Skyride.
1. After using the Zip Skyride, a list of the videos you have taken will be displayed on a dedicated monitor at the Information Center.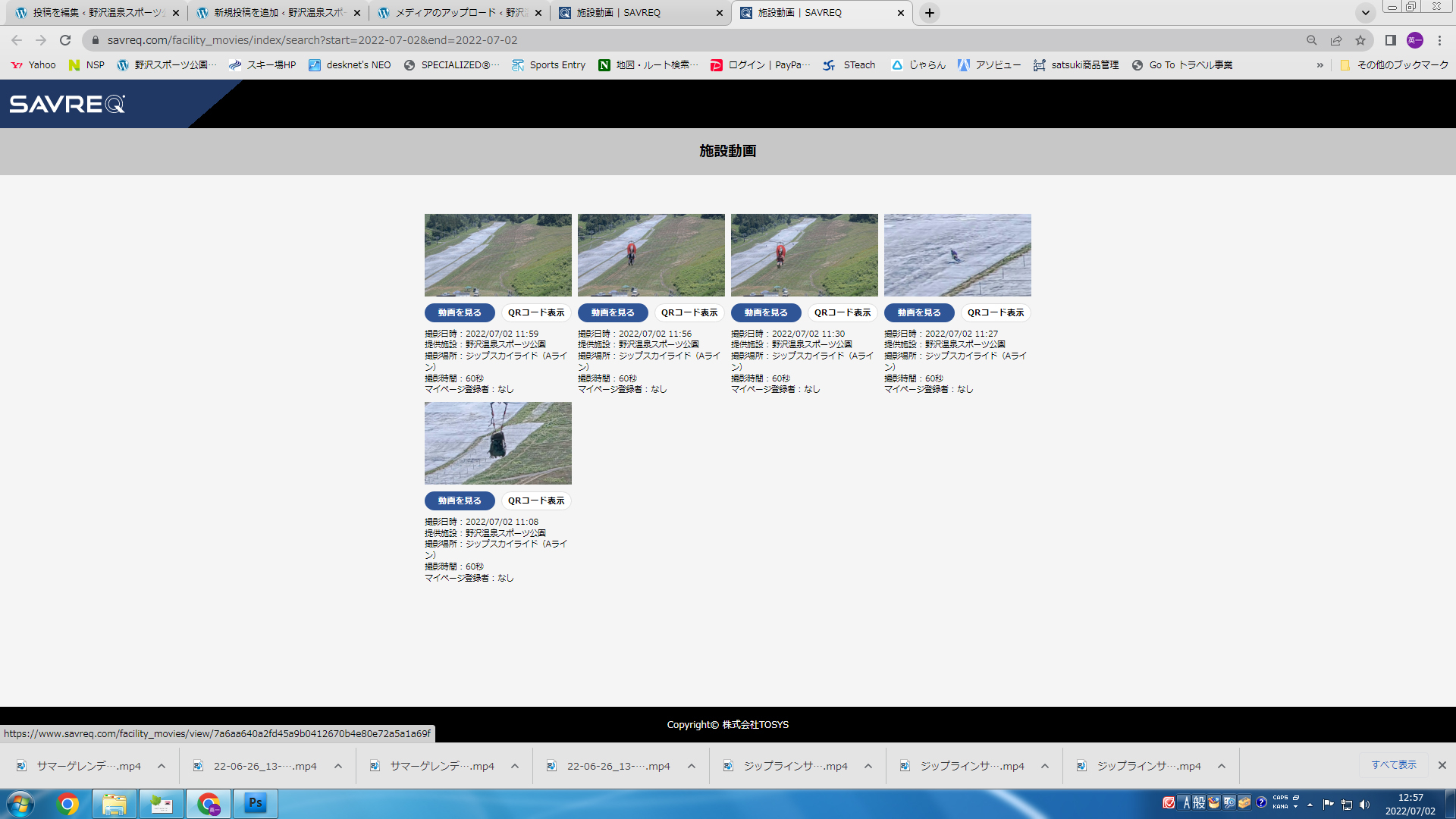 2. Check your own video from the video list page and go to the video page.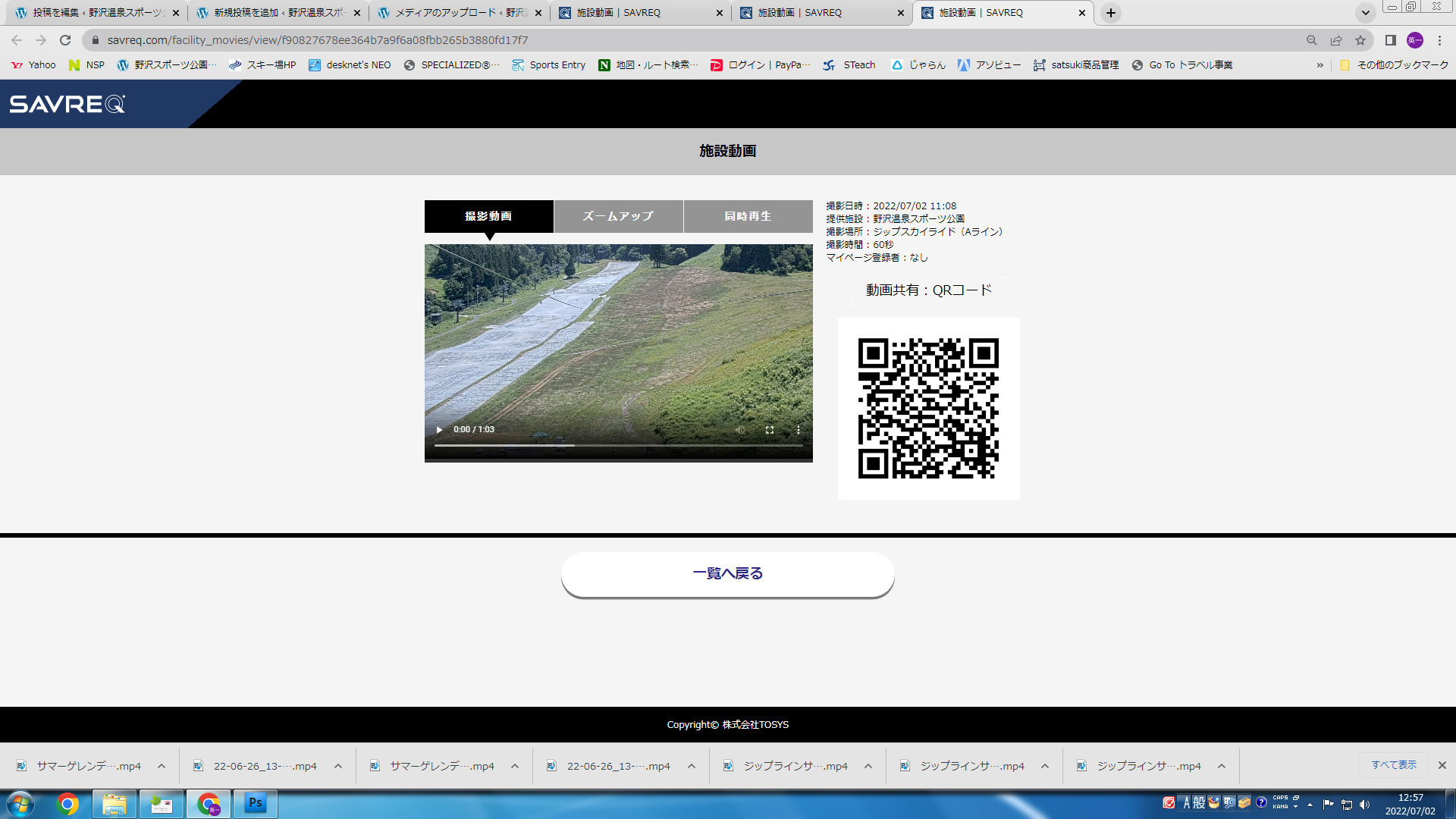 3. Please use your cell phone to read the QR code and check the video.
Click "Save to My Page" to log in to SAVREQ or register as a new user.
To download the video, you need to register with SAVREQ.
4. After logging in, please go to "My Page" to make a purchase and download the video.
Please purchase the video on "My Page" after logging in. (500 yen).
Please follow the instructions on the screen and pay by credit card or cashless payment.